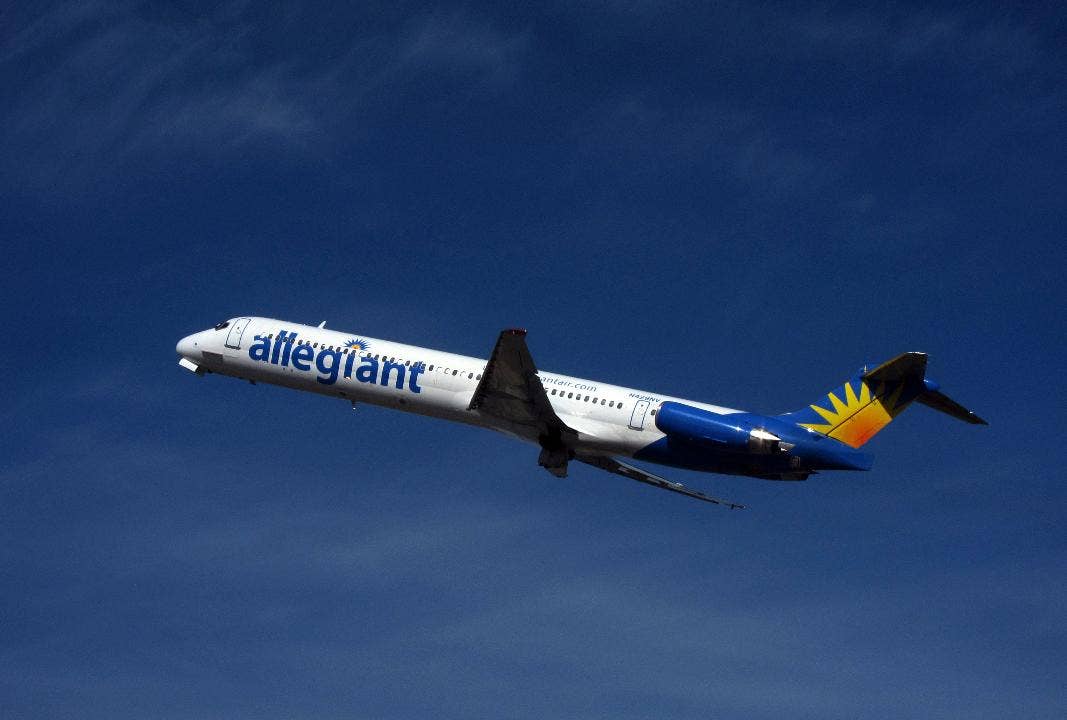 Around two hundred Allegiant Airlines passengers are stranded in Las Vegas. The airline canceled its flight to Oklahoma City and says there won't be another one until Thursday.
Passengers received an email from the airline saying they'd send them a check for $300 in the next seven to ten business days, and if they choose not to re-book with Allegiant the flight will be refunded.
However, passengers FOX 5 talked to say that's not enough.
"No money to eat, no flights, all of the cars are gone, no rental cars, we have no hotel room," passenger Alana Buckner said.
She and other passengers went to the Allegiant desk for answers, where Buckner says they were turned away.
"They locked the doors, they said, we asked to speak with somebody higher up they said that she is on vacation. We asked for phone numbers for someone corporate anything and they said there's nothing they could do and they were gonna call security, we needed to leave," Buckner said.
Read more: http://www.foxnews.com/travel/2017/07/25/allegiant-air-strands-200-passengers-in-las-vegas-until-thursday.html